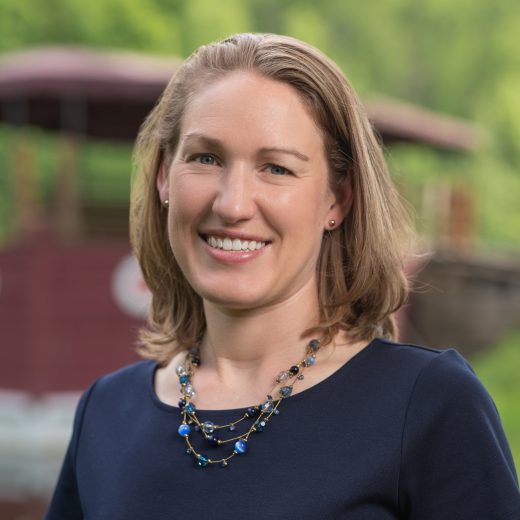 Claire Sadler
Executive Director
Claire Wildermuth Sadler has been with the Delaware & Lehigh National Heritage Corridor since 2014, when she started as the organization's Conservation Coordinator. Claire previously held the roles of Director of Trails & Conservation, Deputy Director and most recently, Interim Executive Director. In these roles, she has overseen trail development, served as the internal lead for Lehigh Valley Greenways, one of Pennsylvania's eight conservation landscapes, and went on to provide leadership for both the Trails & Conservation department and organization as a whole.   
Claire holds a degree in Environmental Studies from Dartmouth College. Prior to her work with the DLNHC, Sadler was a Special Programs Coordinator for Delaware Highlands Conservancy, Hawley, PA and Director of Education at Fernbrook Farms Education Center, Bordentown, NJ.  
In her ascent to leadership, Claire led the brand development and launch of one of the Delaware & Lehigh National Heritage Corridor's partnership programs, THE LINK Trail Network, and stewards the range of partners that make possible the work of the DLNHC. Her role as Deputy Director and later Interim Executive Director, moreover, prove her deep understanding of the mission of the organization, while already providing executive leadership in hiring, onboarding, strategic planning and grant seeking.   
Claire resides in Bethlehem Township with her husband, Tom, and their sons, Lincoln and Carter. They enjoy finding new places for enjoying nature in the region and can often be seen enjoying the D&L Trail with their dog, Ripley.
Phone: 610-923-3548 ext. 226